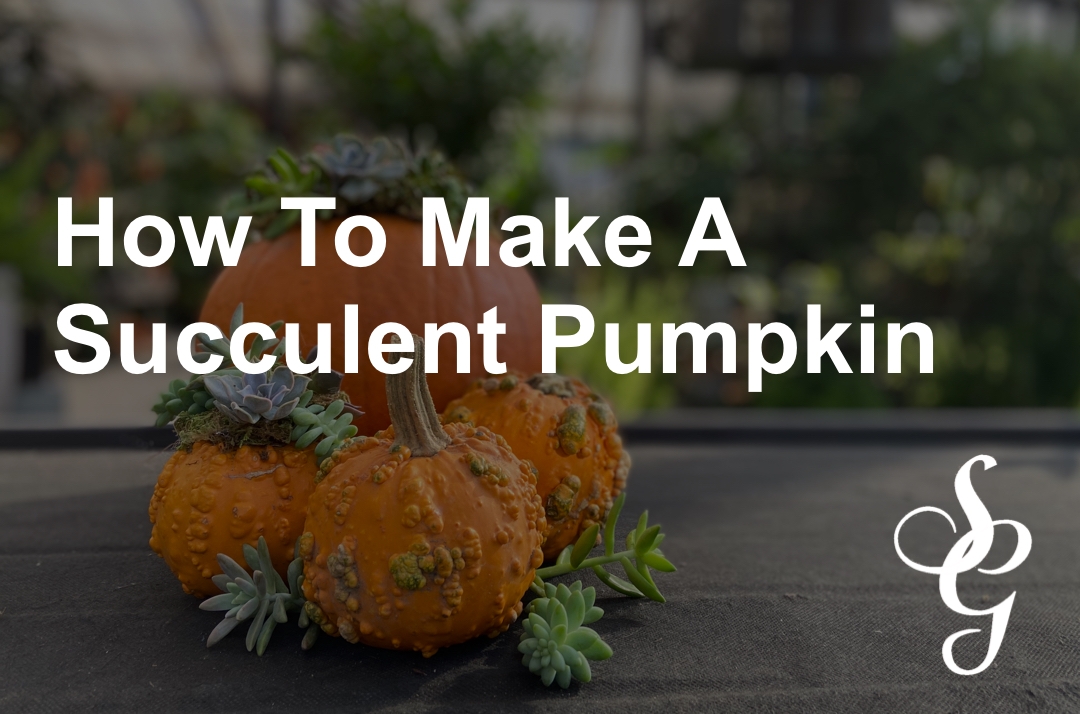 Virtual Class: How to Make a Succulent Pumpkin
A few years ago, we held a succulent pumpkin workshop at our shop that was so wildly fun that we thought we'd turn it into a virtual class so you can make your own succulent pumpkin from the comfort of your own home! These pumpkins are so easy to make, and can really elevate a table setting when used as a centerpiece. If you do make a succulent pumpkin, we'd love to see your creations! Be sure to tag us on instagram with pictures of your own succulent pumpkins.
Materials Needed to Make Your Own Succulent Pumpkin:
A pumpkin, any size, with the stem removed
Enough dried moss to cover just the top of the pumpkin
A hot glue gun
Assorted succulent cuttings (see more info below)
All of these materials are available at Stonegate Gardens.
What Kinds of Plants Can I Use to Make A Succulent Pumpkin?
While you can technically use any succulents to decorate your pumpkin, we've got some tips:
cuttings that are 2″ – 4″ work best
a wide variety of textures and colors can add interest
letting the cuttings "harden off" for a day or two after cutting will help to preserve them better
Barbara used a combination of eccheveria, jade, burro's tail, jelly bean succulents, aloe, string of pearls and a few others to make the stunning arrangements pictured
Interested In More House Plant Information?
Join our House Plant Club! Sign up for the mailing list here and be sure to select the "house plants" check box on the second page.
Have a question? Email Barbara at annuals@stonegategardens.com or leave a comment below!