Back to Basics: How to Start a Victory Garden
Click here to read a wonderful article by our very own Kip Anderson, who was the gardener for PBS's The Victory Garden for over 20 years!
Victory Gardens came about as a way for civilians during both World War I & II to contribute to the war efforts. These home vegetable and herb garden provided families with fresh food during times of rationing and took pressure of the public food supply. Victory Gardens were popular in the US, the UK, Canada, Australia and Germany.
These home gardens are once again gaining popularity as people look for a way to provide fresh food for their families from the home. Here at Stonegate Gardens, we have everything you need to start your own victory garden!
What you need to start a victory garden
It's not hard to get started on your own victory garden. Home gardens only require the following:
space
plants or seeds
soil and amendments
some tools
To make matters even easier, you don't really need all that much space. While a bright sunny patch of yard (either fenced in or in a raised bed) is ideal, you can also grow your own victory garden in containers on a patio or even in window boxes!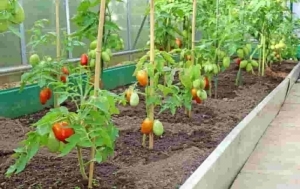 Choosing the right plants for your victory garden
There really isn't one "right" answer, but the following plants do well in New England (to check our current plant availability, click here).:
Leafy greens
Root vegetables
Tomatoes
Peppers
Broccoli
Cabbage
Cauliflower
Brussels sprouts
Rhubarb
Asparagus
Berries
Grapes
Be sure to check the seed package or plant container to see when you can start seeds and transfer plants outside.
Choosing the right soil for your victory garden
No matter what space you choose for your victory garden, you're going to need some good-quality soil! Our experts here at Stonegate Gardens are happy to help you choose which soil and amendments are right for your garden from our selection of bagged soils.
Our victory garden pros are also happy to help you select the perfect plants, and to pick everything out for you via our new concierge shopping service! Just call us to get started: (781) 259 – 8884
Kip Anderson: Our Resident Victory Garden Expert
Kip Anderson was, for more than twenty years, the gardener for the PBS television series, The Victory Garden.  In the last five years of his time in that capacity he appeared on-screen as an actor playing himself.  He received a bachelor degree from Harvard University Extension in the late 1980s. For the past seventeen years he has devoted much of his time to writing poetry.  His two published books (under the byline of C.B. Anderson) are available from Amazon.